Welcome to Rejoice Counseling Apostolate!
Bienvenido!
We want you to celebrate your life. But we understand that emotional pain and broken relationships can steal your joy.  So, if you are in need of professional counseling for emotional, psychological, or relationship healing then you have come to the right place.
As Catholic counselors, we will journey with you towards healing, stronger relationships, and the true joy that comes from our Loving God.
– Chris Stravitsch, Executive Director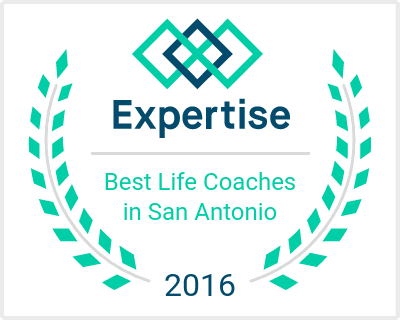 Meet our Rejoice Counselors in San Antonio
Jeannette Santos, LPC, LMFT Associate
Meet Jeannette
Jeannette is a Licensed Professional Counselor and Licensed Marriage and Family Therapist Associate. With 30+ years of marriage and experience raising five children, she is very aware of the challenges and conflicts that individuals, couples, and families face daily.  She offers counseling in an atmosphere of compassion and trust, aiming to journey with clients towards hope and healing.
As a bilingual therapist, Jeannette can provide counseling in Spanish.
Con más de 6 años de experiencia al servicio de la comunidad de habla hispana, Jeannette ofrezca guía dentro de un ambiente de compasión y respeto a la dignidad y diversidad humana.
Location
Forum Building
8000 IH 10 West
Suite 600
San Antonio, TX 78230
Jack White, LPC
Meet Jack
Jack is a Licensed Professional Counselor and a Board Certified Professional Christian Counselor. He has earned both a counseling degree (Master of Human Relations, 1980) and a seminary degree (Master of Divinity, 1994). He has over 30 years of experience as a mental health counselor, and specializes in working with adult victims of childhood abuse.
Location
Shepherd Ministries
420 Jackson Keller Rd.
San Antonio, TX 78216
Rejoice in the Lord always!
See Our Convenient Locations
You'll receive the same great care, wherever you meet with us.
Forum Building
Forum Building
8000 IH 10 West
Suite 600
San Antonio, TX 78230
Shepherd Ministries
Shepherd Ministries
420 Jackson Keller Rd.
San Antonio, TX  78216
"My wife and I are very pleased with Rejoice Counseling Apostolate and the opportunity to attend marriage counseling. Our counselor is making a positive difference, helping us to grow to love each other again." Rejoice client
"Thanks to our hard work together, I am now experiencing the joy and freedom that God wanted for me, and wants for everyone." Rejoice Client